After Dark Presents
Our Last Night
with Keep Up, Between Now And Forever
April 3, 2019
7:30 pm
( Doors:

7:00 pm

)
The Lost Horizon
Ages 16 and Up
Additional Info
The best art, music, cinema and other mediums forsake commerce for commerce's sake, delve deep to forge real connection between artist and audience and explore the balance between accessibility and integrity. Opening up a kinetic dialogue with each note, filled with big melodies, intense energy and truly passionate depth of feeling, comes Our Last Night and their defining work, The Age of Ignorance.

Our Last Night has perfected the mixture of melody and might. Not content to rest on the laurels of scene ornamentation or status quo presentation, Our Last Night have worked hard to capture the spirit of song-craft that drove their initial inspiration to get themselves on the road. The Age of Ignorance springs forward with the radio-ready-meets-fist-shaking bombast of Rise Against, the earnest power of Taking Back Sunday, the immediate urgency of Underoath and the instantly memorable catchiness of New Found Glory.

That Our Last Night hails from the somewhat culturally isolated state of New Hampshire is certainly worth noting. Not many bands have made it to a national level from their scene. They were able to interconnect with neighboring New England locales but it's still something of a minor miracle how far the quintet has come in just a few short years. One of the keys to their success has been their steadfast refusal to surrender to easy formulas or tired scene clichés.

Our Last Night puts a focus on songwriting as a craft and the resulting achievement is 36 minutes of pure expression that is The Age of Ignorance. It is as much to be heard as it is to be experienced. The band's aim is nothing short of a total connection with the crowd. When the listener truly feels something, the goal has been reached.
Artists
Our Last Night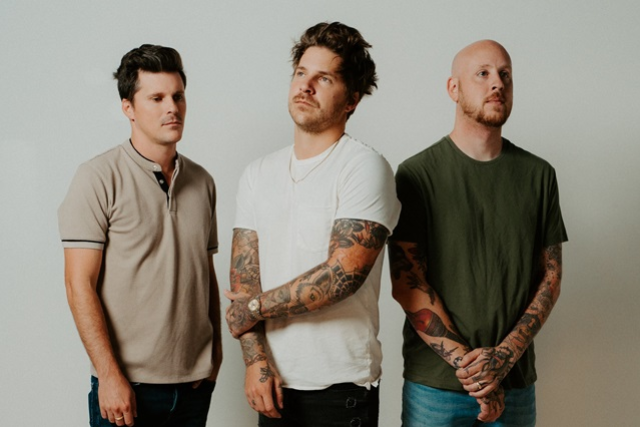 Keep Up
Between Now And Forever